Finishes
Distinctive hardwood grains are preserved by slow kiln drying, sealing, and a slow drying of multiple natural or wood toning finishes.
All umbrellas and furniture products are available in a variety of wood species including: Plantation-Grown Teak and Western Cedar.
A note about our umbrella and wind tunnel testing… American Holtzkraft, Inc takes this opportunity to boast the results of its official wind tunnel test performed by a respected university – achieving an impressive 74.5 MPH before any failure. Complete test results for most models are available upon request, as well as video of various tests for your viewing pleasure.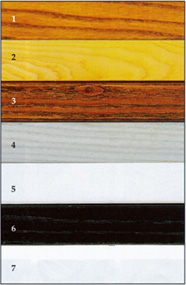 Color options
1. Teak
2. Natural
3. Mahogany
4. Stonehenge Gray
5. White Wash
6. Black Enamel
7. White Enamel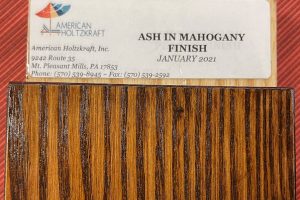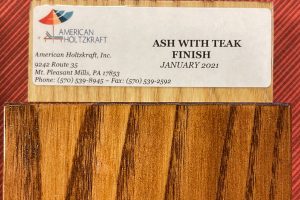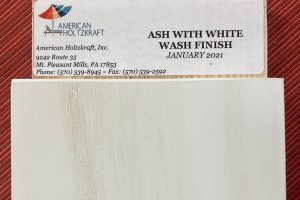 Durable Varnish
Multiple coats of marine varnish increase weather and water resistance.
Varnish is specially formulated with ingredients that screen out the destructive ultraviolet rays of the sun, which is one of the principle causes of deterioration and loss of gloss on any varnish film, and helps prevent the wood from turning dark with age.
VOC compliance meets clean air standards.
Clear air formula.
Wood Stains
Penetrates and seals the wood from moisture while adding rich color.
Semitransparent feature shows wood grain and adds long-lasting protection.
---
Fabrics
There are literally hundreds of fabrics to choose from in a variety of solids, stripes and textures. You can customize by alternating panels or vents to layer colors and add depth. American Holtzkraft offers customized stripes and can use fabrics in any configuration you need for the project! Add valances, trims, or split panels to create a themed piece for your location!