Commercial Outdoor Umbrellas Florida
American Holtzkraft has established an excellent reputation, and you can find our commercial outdoor umbrellas in Florida and all over the world.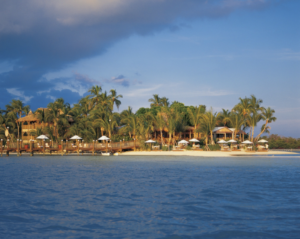 Headquartered in Mount Pleasant Mills, PA, American Holtzkraft is a female-owned business founded over 35 years ago to take advantage of the plentiful high-quality hardwood and famous Pennsylvania Dutch craftsmanship in Pennsylvania in order to produce the finest market umbrellas, cabanas, daybeds, site furnishings, and accessories in the industry.
We are exceptionally proud of our numerous awards and honors throughout the years, such as the Awards for Design Excellence (ADEX) for superior product design and quality. ADEX is the largest and most prestigious awards program for product and project design in the A&D industry.
Although we believe our umbrellas are the finest in the world, we also want to maintain and keep them looking their best. Our skilled service center staff can refinish and refurbish almost any type of wood or metal outdoor furnishings.
Handcrafted Excellence Since 1985
American Holtzkraft umbrellas are built to last and are constructed with Northern Ash, the hardest wood grown in the United States. They exemplify high-quality with canopies of attractive, durable fabrics, multi-laminated hubs and finials, and solid brass hardware.
Examples of our innovations include the award-winning 8′ x 10′ "Incredible" Umbrella (model #719), a rectangular umbrella that provides shading for large eatery areas while being fully functional. No other umbrella of this size can clear the table area as easily while opening and closing. There will be no table or guest interference thanks to its patent-pending spring-loaded hub.
You can also achieve the warm good looks of a wooden market umbrella with the durability of aluminum. Our most durable aluminum model, the 202P, with 8′ rotating canopy and pultrusion ribs, is available with a powder-coated finish. Each rib is fastened to the hub via stainless steel pins secured by large screws, permitting easy repairs in the field. This durable umbrella and patented rotating canopy enable you to experience the most dependable umbrella in the industry for all weather conditions.
Use Our Outdoor Umbrellas to Advertise
Branding is everything, and commercial outdoor umbrellas can be custom-made and personalized to meet your needs. Aside from protecting guests and employees from harsh weather, they will have a powerful impact on how your customers perceive your business.
One significant distinction between American Holtzkraft and our competitors is our ability to custom design whatever you need. From umbrellas to site furnishings, we can conceptualize and create the unique piece you need for your outdoor space. We find working with exciting designs to accomplish our clients' wishes to be a welcome challenge.
We offer an unending choice of fabrics to choose from in various solids, stripes, and textures. You can add valances, trims, or split panels to create themed pieces for your unique location.
Logo screen printing is another of the many custom options we offer for your outdoor marketing needs. Screen printing is possible in as many as four different colors, using vector-formatted artwork of your logo that you supply.
Next Steps
When making important decisions about selecting the right umbrellas for your restaurant, resort, or theme park in Florida, ask the experts at American Holtzkraft. Visit our website for more information or contact us at (570) 539-8945 to place an order.