Commercial Outdoor Umbrellas Illinois
Hospitality venues are finding outdoor spaces more important than ever before during the Pandemic when restaurants and other establishments must serve customers outside, whether by mandate or a sense of cautiousness. If you're on the hunt for the best commercial outdoor umbrellas Illinois has to offer, look to American Holtzkraft.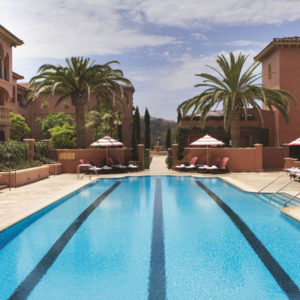 American Holtzkraft blends engineering genius, workmanship, quality materials, and customization methods. The umbrellas, daybeds, cabanas, and other site furnishings we create are meant to surpass the customers' expectations.
The foremost provider of quality site furnishings, American Holtzkraft, began operations in 1985. We combine patented designs, expert craftsmanship, and the height of materials to produce the absolute best market umbrellas and other site furnishings.
Our Suggestions for Designing Market Umbrellas
If you're planning to buy market umbrellas, give our team a call, or have your designer do so. We can help walk you through all of the elements that should be considered in the customization process.
The worst thing that could happen is to buy a load of market umbrellas only to realize upon arrival that they are too small for the tables they're meant to accompany. We can help as you make these plans to work with the square footage and purpose of the space.
Once you've determined the best size and shape for your market umbrellas, consider the durability that you'll need from your site furnishings. From sun exposure to rain, wind, and other elements, the challenges that your umbrellas will face are substantial. American Holtzkraft umbrellas will impress with a strong sense of durability.
We use the best quality materials that resist weathering, fading, mold/mildew growth, and UV ray permeation.
The pole of a market umbrella must last. The materials chosen by American Holtzkraft prevent corrosion, allowing our customers to choose either wood or aluminum pieces.
The level of mobility you need to provide your market umbrellas will play a prominent role in which type of pole you choose. Those planning to set up a pop-up, temporary spot will choose an aluminum pole, while those creating a long-term setup will choose the sturdiness of a wooden pole market umbrella.
For market umbrellas to be completely customized, turn to American Holtzkraft. You'll be able to brand as you like or enhance the space with the tone most suited to the venue.
American Holtzkraft prioritizes safety above all else. Our stabilization systems keep our umbrellas upright and have features meant to promote wind resilience. The umbrella can rotate around the pole and includes dual vents to reduce the stress of wind exposure.
American Holtzkraft offers a commitment to meeting all customer expectations. When errors do occur, we make them right. Our customer service and follow-through provide satisfaction. Our catalog of services also includes repair, refinish, and refurbishment to rescue aging umbrellas from potential disposal.
The SAM service we offer is available for Florida clients and focuses on Safety, Aesthetics, and Maintenance services. We will visit your venue, inspect, and remediate issues.
The commercial outdoor umbrellas produced by American Holtzkraft serve the Illinois venues that choose them well. We invite you to browse our online catalog, call our team, or place an order today. Our number is (570) 539-8945. Allow our team to help you meet the challenges of today.