Commercial Outdoor Umbrellas Nevada
When Nevada hospitality businesses need outdoor umbrellas, they call on American Holtzkraft for the best quality, custom site furnishings, including commercial outdoor umbrellas, daybeds, cabanas, and more.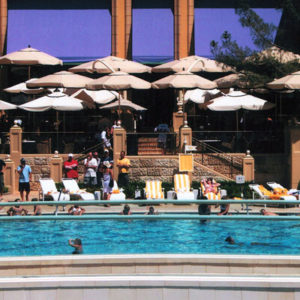 Female- and family-owned, American Holtzkraft is a small business known for making premiere market umbrellas since 1985. We make the best use of the bounty of Pennsylvania – the people and the natural resources. Our umbrellas are made from locally grown Northern Ash hardwoods, the hardest hardwoods. The Pennsylvania Dutch population has the artistry, talent, and expertise to create our handmade masterpieces. Top that with our innovative designs, and you have the best market umbrellas in the world.
The impressions made by American Holtzkraft market umbrellas on the most elite hospitality businesses are incredible. They also amplify the comfort and sense of welcome your patrons enjoy.
Hospitality businesses we serve include restaurants, hotel pools, resorts, country clubs, theme parks, and more. While our standard catalog items are spectacular, we can also create specially designed site furnishings based upon your own needs and preferences.
How to Know the Market Umbrellas Are of the Best Quality
The umbrellas homeowners use for their pools and patios are not the same as market umbrellas. American Holtzkraft market umbrellas are stabilized with a strong base and made with strong materials. We offer systems for all sorts of environments – from sand to concrete. Our designs are made to facilitate repair in the field.
The canopy on the frame of a market umbrella depends on that frame. The aluminum or wooden pole supporting the canopy will survive time, weathering, and use. We have six different patents, and you can see the difference in the quality, functionality, and aesthetic of our products.
The innovations included in these patents have led us to develop the most wind-resistant market umbrella in existence. With dual venting and rotating canopies, these umbrellas withstand up to 74.5 mph winds before any damage.
A key sign of quality when you're trying out umbrellas is the opening and closing of the products.
American Holtzkraft market umbrellas feature canopies made of fabrics that resist fading, wear, UV rays, and mold and mildew growth. Additionally, we offer ample variety in design, color, pattern, stitching, pleating, and even logo placement.
Customizing your market umbrella through the canopy isn't the only benefit. You can also choose various sizes and shapes, an aluminum or a wooden pole, and your choice of finish on the pole itself.
When choosing a wooden pole, rest assured that you have the strongest hardwood in North America, Northern Ash, which is slow-dried and multi-finished with the stain of your choice.
Not only do we produce market umbrellas, but we also repair and refurbish them. Many businesses find that they can save quite a bit by refurbishing their site furnishings rather than buying new. When American Holtzkraft has the task of refurbishment, you'll save on your budget without sacrificing quality.
Suppose you have the task of furnishing and managing hospitality venues in Nevada. In that case, we urge you to reach out to the team at American Holtzkraft for all of your commercial outdoor umbrellas or other site furnishings. Begin designing your bespoke furniture today by contacting us online or calling (570) 539-8945.