Commercial Patio Umbrellas for Restaurants, Hotels & Resorts
If you require commercial patio umbrellas for restaurants, hotels, and resorts, call on American Holtzkraft for pleasing results. Every hospitality setting will find its ideal site furnishings with us. 
Founded in 1985, American Holtzkraft calls Mount Pleasant Mills, PA, home. We highlight our products' safety, visual appeal, functionality, and personalization. Our processes result in the best market umbrellas, daybeds, cabanas, and other site furnishings available.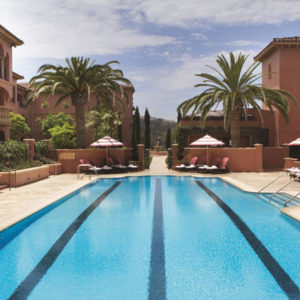 Our location offers an abundance of resources – human and natural.
The significant Pennsylvania Dutch population provides hand-crafted artistry and skill, and the regional Northern Ash hardwoods provide tremendous strength for producing wooden poles, as they do baseball bat production. The Northern Ash is the hardest of the hardwoods that grow in North America.
From basic market umbrellas to specialty designs, we offer a range of site furnishings. Our team will ask the right questions to create the perfect order for your business. We even offer rights of exclusive use to businesses, as well as refurbishment services for our products as well as those of our competitors. Our Florida clients can schedule SAMs visits to inspect and perfect their exterior spaces regarding Safety, Aesthetics, and Maintenance needs.
Reasons to Choose American Holtzkraft
As the name implies, American Holtzkraft products are American made. We utilize only the best materials, advanced innovations, and specialized craftsmanship. Materials used include slow-dried and finished hardwoods, aluminum, stainless steel, solid brass, etc., and we hold six different patents regarding the design of our various models.
The hardwoods we use consist primarily of Northern Ash hardwoods, but we have other wood options available, including Plantation-Grown Teak and Western Cedar. These hardwoods are slow-dried via kiln and finished with multiple layers of stain in any of these shades:
Teak

Natural

Mahogany

Stonehenge Gray

White Wash

Black Enamel

White enamel.
Windy conditions pose less threat to American Holtzkraft's wind-resilient market umbrella. This umbrella model allows the canopy to rotate fully around the pole's axis, with two areas for venting in the canopy. These features lessen the force of the wind against the umbrella. During wind-tunnel testing, the umbrella can withstand winds up to 74.5 mph before damage occurs.
American Holtzkraft provides a second life to our products as well as those of our competitors. Our dedicated center is devoted to this purpose, where we inspect, repair, reupholster, and refinish site furnishings and return them to like-new condition. This process saves money and lowers the carbon footprint of the customer.
The durability factor of American Holtzkraft market umbrellas is also essential. Exterior umbrellas are exposed to a wide degree of environments. The canopies that we make resist:
Mold/mildew growth

UV ray infiltration

Sun fade

Stains.
Our products are built according to your needs, and we provide daybeds, cabanas, and other site furnishings in addition to commercial umbrellas. These textiles come in a range of designs, and we provide various designs, stitching, pleating, trimming, and logo embellishment. We don't provide cookie cutter designs, unless that's your preference.
Commercial patio umbrellas for restaurants, hotels, and resorts from American Holtzkraft provide the ideal combination of functionality, aesthetic appeal, and innovation. Explore more of our catalog here or call (570) 539-8945 to place an order to design the ideal products and layout.