Custom Market Umbrellas
American Holtzkraft custom market umbrellas offer hospitality venues a way to welcome patrons with comprehensive coverage and shade while projecting a desired and unified visual aesthetic.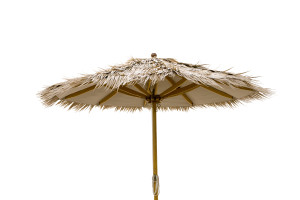 We blend innovation, fine materials, and expert workmanship to produce the most outstanding quality market umbrellas, cabanas, daybeds, and site furnishings available. Features of American Holtzkraft designs include:
Six different patents per design,

Northern Ash, Western Cedar, or Plantation-Grown Teak hardwoods

Aluminum or wooden pole options

Solid brass, stainless steel, and aluminum hardware

Handcrafted and made to order

Round (octagon), square, decagon, and rectangle shapes available

Plethora of sizes 

Customize the color, pleating, stitching

Logo design and placement available

Exclusive design rights are available. 
We call Mount Pleasant Mills, PA home, as we have since we first began in 1985. Female-owned, we're a small business that produces all our products entirely in the United States. We value quality and customer service, providing top-notch pieces, 100% customer satisfaction, refurbishment services, and SAMs visits for our Florida clientele. 
American Holtzkraft values quality and safety, producing high-quality site furnishings for various hospitality venues – including theme parks, water parks, resorts, restaurants, cruise ships, event spaces, hotels, and more.
Wooden Market Umbrellas by American Holtzkraft
American Holtzkraft market umbrellas are made to order and built to last. The canopies are made of high-quality, marine-grade fabric and attached to the hubs and finials of quality poles via solid brass hardware.
The wind-resilient market umbrella from American Holtzkraft features:
Full rotation around the axis of the steel-reinforced pole (Pantet #5020557

Dual venting of the canopy
Wind tunnel testing has shown this model can withstand winds up to 74.5 mph before experiencing any damage. Request video footage to view this testing for yourself.
Additional features you can expect from wooden umbrellas include durable varnish made to protect from UV rays and multiple coats of it. The finish shades available include Teak, Natural, Mahogany, Stonehenge Gray, White Wash, Black Enamel, and White Enamel. 
Aluminum Market Umbrella Features
The aluminum market umbrellas from American Holtzkraft provide a sleek and modern design. Strong and durable, the solid aluminum hub has ribs attached through stainless steel pins for easy in-field repair. 
Features include:
Solid aluminum finial – new and improved

Marine-grade, tempered aluminum pole

Brushed aluminum finish

Stainless steel hardware and neoprene spacers

Double-stitched reinforced pockets
Any American Holtzkraft market umbrella can be customized to suit your company's needs. Select the size and shape of your market umbrellas and the color, pleating, stitching, and logo placement to work with your space's functional and branding preferences.
American Holtzkraft also provides refurbishment services. We work on our own products as well as those of our competition. Bring us your site furnishings that need a second life, and we'll provide it.
We also offer SAM visits, where we'll check out our Florida clients' Safety, Aesthetics, and Maintenance needs. We'll identify problems, make suggestions for repair, and provide guidelines for more appropriate maintenance of your venue's exterior spaces. 
Custom market umbrellas, designed with your company's brand and preferred style in mind, from American Holtzkraft will check all the boxes and provide comfort and protection for your guests season after season. Explore our catalog to find out how our products can help, or order by emailing or calling [email protected] or (570) 539-8945, respectively.