Heavy Duty Outdoor Umbrellas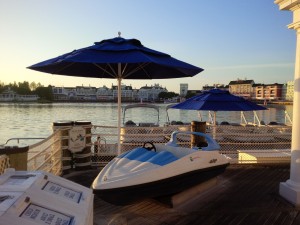 The best heavy duty outdoor umbrellas are here at American Holtzkraft. Restaurants, hotels, resorts, country clubs, cruise ships, theme parks, water parks, and any other hospitality venue will benefit from having our site furnishings set the stage for their exterior designs.
Pennsylvania-based, American Holtzkraft is a female-owned small business, in operations for over 35 years. We produce market umbrellas, daybeds, cabanas, and other site furnishings. All of our work is of the utmost quality, made of the finest materials, according to innovative demands, by expert-level craftsmen.
From a simple kiosk to a restaurant space, beach setting, or luxurious venue space, different environments will require a variety of features. The team at American Holtzkraft will help you define specific needs and design a set of site furnishings to meet them. 
With well-designed outdoor umbrellas, an event space can make the exterior as functional as the indoor areas. Market umbrellas can also provide feature points for the design, cement the brand design, and enhance the overall advertising concept of companies.
Functionally, market umbrellas serve as a shield against UV rays, inclement weather, and the glare of sunlight. With lighted market umbrellas, you can transition this functionality and aesthetic dramatically from day to night.
The market umbrellas that you need for hospitality spaces are available in a plethora of sizes and shapes, but the customizations don't end there. Personalize a wide range of features of market umbrella characteristics for your company's site furnishings while relying on the quality, durability, and convenience of the pieces.
American Holtzkraft market umbrellas are available as octagonal "round," square, rectangular, or decagon, all with a center post for maximum safety. The colors, patterns, pleating, stitching, and branding are all available for customization; we can even screenprint the brand's logo on your canvas.
A business owner must factor in the life of any investment made. Market umbrellas are assets that need to last as long as possible and require as little effort as needed. The textiles that we use resist the growth of mold and mildew and protect the skeleton of the umbrella from rust and corrosion. 
American Holtzkraft market umbrellas also resist high winds and inclement weather related damage. During wind-tunnel testing, our wind-resilient market umbrellas will withstand winds up to 74.5 mph before damage occurs.
The market umbrellas are made in America by the experienced Pennsylvania Dutch craftsmen of the region. The special fabrics that we use come in vibrant colors and various patterns, and the innovations that we use allow for clients to buy all sorts of special featured umbrellas including lighted options, umbrellas with automatic open and close technology, and more.
American Holtzkraft pays close attention to detail, uses the finest of materials, and bases all of our products on advanced innovation. We hold seven different patents unique to our market umbrellas.
One of the materials that we use most frequently is native to the Mount Pleasant Mills, PA, area: Northern Ash hardwoods. This timber is the hardest of the hardwoods and is used for baseball bat production. However, we also make our wooden umbrellas available in other woods, including Western Cedar and Plantation-Grown Teak.
In addition to production of stellar site furnishings, we also provide refinish, repair, and refurbish services. Aging market umbrellas, of any brand, can be recovered and returned to like-new condition. This service will save your company money and allow you to operate in more sustainable ways.
American Holtzkraft produces heavy duty outdoor umbrellas worthy of any hospitality establishment. Call us at (570) 539-8945 to explore the various options.