Large Patio Umbrellas
Many companies offer large patio umbrellas, but none meet the standards of quality and personalization held by American Holtzkraft. We offer products to businesses throughout the hospitality sector ranging from resorts to restaurants, theme parks, and beyond. In addition to custom market umbrellas, we also design and manufacture cabanas, daybeds, and other site furnishings.
Regarding American Holtzkraft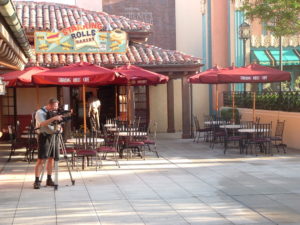 American Holtzkraft offers long-lasting and aesthetically appropriate site furnishings for businesses in the hospitality sector. Established in 1985, we are a female-owned business operating out of Mount Pleasant Mills, PA. Our innovative approach to design, as well as the wealth of locally grown Northern Ash hardwoods and the expert workmanship of the Pennsylvania Dutch population, collaborate to produce extraordinary results.
We focus on customer satisfaction, and when things go wrong, we make them right without fail.
American Holtzkraft Market Umbrellas Set the Table
In some hospitality venues, market umbrellas are a necessary part of the setting. Outdoor dining, hosting, relaxation, and other activities will be more enjoyable with the inclusion of welcoming shade and a unifying market umbrella.
The market umbrellas produced by American Holtzkraft last year after year. We prioritize strength, durability, and personalization for the products we provide for our valued clients.
We encourage all company decision makers to call on our customer support team when they require assistance designing the perfect market umbrella for the space and purpose of the business venture.
The umbrella pole can be made of aluminum or wood. In addition to the standard Northern Ash hardwoods, customers can also choose other wood options if they prefer. All wood poles and pieces are multi-laminated and can be stained in any of the following shades:  teak, natural, mahogany, Stonehenge gray, whitewash, black enamel, and white enamel.
The functionality-enhancing options of the market umbrella are numerous as well. From single-venting or double-venting to rotating canopy; lighting; various lift mechanisms; square, rectangle, decagon, and octagon (round) shaped canopies; various sizes; and more, the market umbrellas created by American Holtzkraft can be precisely crafted for your needs.
We also allow for custom canopy creation. The color, design, texture, shape, pleating, trim, stitching, and logo placement can all be adjusted to work with your brand and desired aesthetic.
The investments made in market umbrellas offer long-lasting results and easy on-site repairs. All purposes will find a complimentary market umbrella here at American Holtzkraft. We construct all of our products with safety and quality as the primary focus.
Our canopies are made of high-quality, UV-resistant fabric that resists fading, mold and mildew growth, staining, tearing, and more.
American Holtzkraft produces the foremost market umbrella in the world. Our stabilization systems keep them in place in all types of environments.
Winds frequently destroy market umbrellas, but American Holtzkraft recognizes the need for resilience against the wind. Our patented rotating canopy paired with dual venting allows the market umbrella to withstand high winds without damage by lessening the stress of winds against the umbrella. During wind tunnel testing, these market umbrellas withstand winds up to 74.5 mph before any damage occurs.
Small and large patio umbrellas from American Holtzkraft lead the industry in commercial site furnishings. We produce market umbrellas, daybeds, cabanas, and custom site furnishings, but we also provide repair and refinishing. We invite you to browse our online catalog, reach out for help with design, or contact us via email or phone to place an order.