Large Terrace Umbrellas
If your business's exterior spaces require market umbrellas for a large terrace, pool deck, or outdoor dining patio, come to American Holtzkraft. We offer the elements needed for lasting products that fulfill the purposes of your business by prioritizing innovation, workmanship, quality materials, and customer-focused production.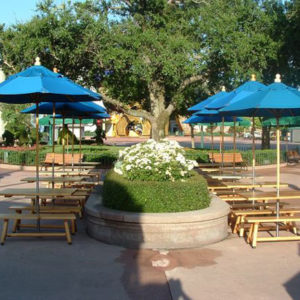 The best-made market umbrellas, cabanas, daybeds, and other site furnishings come from American Holtzkraft. We have developed a reputation since 1985 that allows us to sell products worldwide. Innovative designs, stellar and strong materials, and expert-level workmanship result in custom pieces that please every individual client we serve.
Primer for Purchase of Commercial Market Umbrellas
When choosing the style of market umbrella needed for your business, the team at American Holtzkraft will be happy to help by answering questions and providing input based on an understanding of your business's available space, purposes, and plans. These elements should guide the purchase of your site furnishings.
Rather than buying the wrong style, shape, or size of the market umbrella, speak with the team here at American Holtzkraft. Our expertise will allow us to provide valuable input regarding the most appropriate size and shape for your business's outdoor spaces.
We provide products that will last season after season. You won't be making repeat purchases every year despite regular and repeated use in sun, wind, and the other pressures of outdoor use. The fabrics we use resist wear, fading, staining, and mold growth.
The pole of the market umbrella is as important as the canopy. Both of the materials, wood and aluminum, are resistant to corrosion. We predominantly use Northern Ash hardwoods for wooden poles, but you can choose other wood options as well, including Plantation Grown Teak and Western Cedar. All of these pieces are kiln-dried and multi-laminated with marine-grade finishes for lasting durability.
When choosing the best pole medium, aluminum offers greater mobility, and wooden features offer greater permanency.
The personalizations we offer help our customers firm up branding and extend the customer base. The color and design of fabric, pleating, stitching, and logo placement can all be adjusted and customized. We can even create an exclusive market umbrella for your company's use.
The safety of our products is the primary focus of our work. American Holtzkraft does not produce cantilever umbrellas any longer for this very reason. We hold several patents that promote safety and durability, and the quality materials we use allow our umbrellas to remain in place and intact so that they don't create a hazard.
The customer service that we provide at American Holtzkraft is comprehensive. We work for complete customer satisfaction, and if we fail, we make it right each and every time. You can rely on us to provide the products that you need.
Repair and refurbishment for our products and those of our competitors are available here. We will inspect, replace failed parts, and refinish exterior components to provide them with a second life.
Our services don't end there. The Floridian clients we serve can schedule a SAM appointment, where we will evaluate the Safety, Aesthetics, and Maintenance of your venue.
The highest quality products in the site furnishings market come from American Holtzkraft. Choose us for small or large terrace umbrellas or any other pieces you require. We offer this online catalog for your perusal, and we're readily available for order placement via email or phone.