Octagon Patio Umbrellas
American Holtzkraft is the leading manufacturer of commercial wooden outdoor and aluminum patio umbrellas in the USA. Select wind-resistant square, rectangle, octagon, or decagon umbrellas to provide your guests with year-round protection.
About Us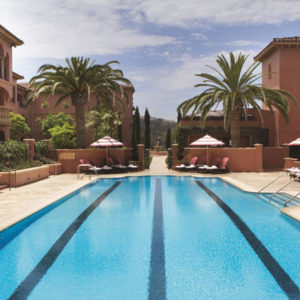 American Holtzkraft, headquartered in Mount Pleasant Mills, PA, is a female-owned business founded in 1985 to capitalize on the abundance of high-quality hardwood in Pennsylvania and the region's renowned Pennsylvania Dutch craftsmanship to produce the finest market umbrellas in the industry.
We are specialists in the hospitality industry sector and provide design and engineering excellence. Our mission is to provide American-made, safety-valued solutions for major theme and water parks, resorts, and restaurants with custom-made umbrellas, cabanas, daybeds, site furnishings, and accessories that exceed their expectations.
Umbrella Shapes
Your guests and customers will want a cool place to relax and get some relief from the sun's UV rays. An umbrella or cabana is a quick, portable, cost-efficient way to give them a place to chill.
Purchasing the right outdoor umbrellas is not complicated. The shape and size of your umbrellas will determine how much shade coverage your area will receive.
The most common umbrella shapes are octagons (some companies call their umbrellas "round," but they are really "octagonal."), rectangles, and squares.
A rectangular umbrella will be perfect for shading restaurant tables and chairs. An octagonal umbrella is a go-to-choice for covering circular, square, and rectangular tables.
Umbrella Sizing Tips
Square outdoor umbrellas are ideal for square and long tables and will shade them perfectly. The shape also works well for a pair of chaise lounges around the pool deck.
Oval and long tables are best served by rectangular umbrella canopies. A square or octagonal umbrella that shades the entire length of a long, rectangular table might overwhelm the space. In an outdoor environment, plan to add a 2-foot shade buffer around each table to keep your customers in the shade.
| | |
| --- | --- |
| Table Width | Umbrella Size |
| Up to 30" (e.g., bistro set) | 6 Feet |
| Up to 48" (4-person dining set) | 7 Feet |
| Up to 54" (4 to 6-person dining set) | 8 Feet |
| Up to 62" (6-person dining set) | 9 Feet |
| Up to 84" (6 to 8-person dining set) | 10 Feet & up |
There is no right or wrong when it comes to choosing an umbrella shape. The decision is mostly based on the area you need to shade. If you are unsure about what size and shape would work for you, enlist the help of the American Holtzkraft team, who will offer you expert service and create a shade plan that meets your needs.
Strength and durability are the main characteristics of American Holtzkraft patio umbrellas. No matter what type or size of space you are working with, we have octagon, rectangular, and square umbrellas to suit your requirements. Call us today at (570) 539-8945 for more information or to place an order.