Outdoor Hotel / Resort Umbrellas Austin, Texas
The outdoor umbrellas obtained from American Holtzkraft will work perfectly for hotel / resort establishments in Austin, Texas. We offer well-made market umbrellas, built to order and made to last season after season.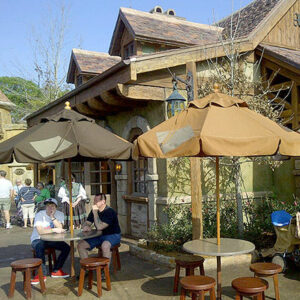 Creating elegant and luxurious outdoor spaces by the pool, the beach, and dining areas requires the quality of site furnishings that American Holtzkraft provides. The custom market umbrellas we create contribute high-end visual appeal, privacy for guests, branding potential, and a shield from UV exposure, the glare of the sun, and sudden rainstorms.
Without top-quality market umbrellas, hotel and resort spaces will be lacking. American Holtzkraft provides an array of models you can choose from, including the most wind-resilient market umbrella created.
We have six different patents, which contribute to a catalog of available market umbrellas unlike any other. The patents include the thatch umbrella, fan umbrella, misting umbrella, two-piece self-locking pole stand, rotating canopy umbrella, and automatic opening umbrella.
When planning for your market umbrella purchase, consider all of the following factors and take advantage of the expert team that we have here at American Holtzkraft:
Size – Measure the space that requires shade and add 2′ of clearance to account for the shade's movement through the day. Market umbrella size refers to the tip-to-tip measurement rather than its height.
Shape – parallel the shape of architectural features and furniture pieces in the area with the shape of the market umbrellas purchased. American Holtzkraft offers octagon "round," decagon, rectangle, and square options.
Textiles – market umbrella textiles should protect from UV and moisture penetration, resist wear and tear, avoid staining and fading, and prevent mildew and mold growth. American Holtzkraft canopies do all of these things.
Materials – Besides the canopy, we use the finest materials for all other elements of market umbrellas. We use wooden or aluminum poles and solid brass hardware and treat all materials for additional strength.
Features – From wind resilience to lights, misting, and more, our market umbrellas can offer remarkable features for your outdoor hotel spaces.
In addition to market umbrellas, cabanas, daybeds, and other custom site furnishings, American Holtzkraft offers repair and refurbishment services and SAM visits for our Florida clients. We have a dedicated space to inspect, repair, refinish, and otherwise return site furnishings to like-new condition. These services are available for our products and those of our competition.
American Holtzkraft calls Mount Pleasant Mills, PA, home. Since 1985, we have combined ingenious design and the area's natural and human resources to produce outstanding site furnishings. Today, we have a global footprint, providing some of the largest hospitality venues in the world with quality pieces.
The wind is of particular interest to users of commercial umbrellas. The damage done by wind can be devastating to site furnishings. Our wind-resilient model features a canopy that rotates completely with dual venting. These two components allow wind to flow through the umbrella rather than against it. During wind-tunnel testing, this model can stand up against 74.5 mph winds before damage occurs.
Elevate the outdoor spaces of a hotel / resort in Austin, Texas, with American Holtzkraft umbrellas. This investment will last year after year, providing guests luxury and comfort. For more information about our products or to place an order, contact us by phone at (570) 539-8945 or by email at [email protected].