Outdoor Hotel / Resort Umbrellas Charleston, South Carolina
The custom outdoor hotel/resort umbrellas that you need for your Charleston, South Carolina location are right here at American Holtzkraft. Our products offer the ideal shade, protection, and durability for a variety of situations. We serve the entire hospitality industry with excellent site furnishings, built to specifications.
About American Holtzkraft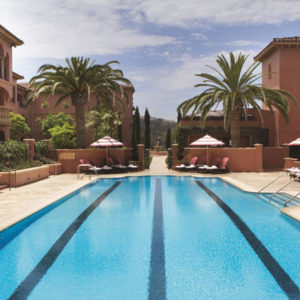 American Holtzkraft is a woman-owned and operated small business, headquartered in Mount Pleasant Mills, PA, and established for over 35 years. We have multiple patents that demonstrate our innovative designs, and we pledge ourselves to the use of the finest materials and techniques available. 
An Elevated Hospitality Exterior Space
Where site furnishings go is as important as the type and design of them. A patio, pool deck, or outdoor venue needs to be as carefully designed as an interior space. Space for movement, direction of the eye, and a unified aesthetic are all integral to the exterior design.
Appropriate placement will increase the comfort level of your patrons. Even if the capacity is somewhat decreased, you'll greatly enhance the experience enjoyed as well as the repeat business your location enjoys. 
Elevated exterior restaurant, resort, and hotel spaces often include zones. Just as a residential space may include a kitchen, dining, relaxation, and entertainment "zone," exterior spaces may also have zones. A stage, dancing space, conversation area, and dining section will make your guests more comfortable with a clear understanding of activity expectations.
As you create these zones, market umbrellas and other custom-built site furnishings from American Holtzkraft will complete the results and create a unified design. With a unique design for your company, you can make these pieces part of your branding since we offer exclusive rights of use for our clients.
Quality concerns can be put to rest when dealing with American Holtzkraft. Our American-made products, crafted by proven and skilled experts, rely on the innovative patents we've designed. We have, in fact, received many awards for the design of our products, including the recognition of the prestigious ADEX honors.
Stand-Out Market Umbrellas
Personalization Potential – The models of market umbrellas that we offer come in all sorts of shapes, sizes, colors, patterns, and designs, and we offer screen-printing of logos for branding embellishment. Design the ideal market umbrella for your business and rely on that theme to be yours only with our exclusivity promise.
Quality Components – Machined aluminum, slow-dried and sealed wood, solid brass and stainless steel hardware, and other materials are of the highest quality possible. We select the materials in such a way to promote a long life of functionality and aesthetic appeal. 
Carefully Designed Canopy – Market umbrella canopies made by American Holtzkraft consist of the ultimate quality textiles. The fabrics are known for providing all of the following benefits:
Fade-resistance

Stain-resistance

Wear-resistance

Mold and mildew growth resistance

UV resistance

Durability

Variety of patterns and colors available.
Stabilization and Safety – The market umbrellas used for hospitality venues must be safe! When installed, they must remain in place. Without appropriate bases and stabilization systems, market umbrellas could be dangerous in inclement weather conditions. We offer a wide range of market umbrella models.
Wind-Proof Features
The wind-resistant model that we offer is the most windproof market umbrella made. During wind-tunnel testing, our market umbrellas withstand winds up to 74.5 mph before damage occurs. Feel free to request video proof of this strength.
Choose American Holtzkraft for outdoor hotel/resort umbrellas in Charleston, South Carolina. Click here to check out our online catalog and reach out via phone by dialing (570) 539-8945.