Outdoor Hotel / Resort Umbrellas Phoenix, Arizona
When you purchase outdoor hotel / resort umbrellas for a hospitality venue in Phoenix, Arizona, choose the best brand on the market: American Holtzkraft. 
Since we were established in 1985, American Holtzkraft has operated out of Mount Pleasant Mills, PA. We were born out of innovation, continue developing top-notch designs, and hold six patents.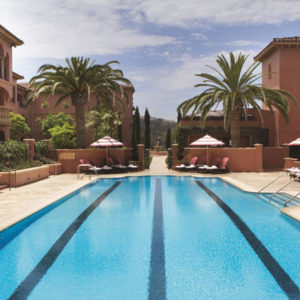 Along with innovation, we prioritize the finest materials and hand-crafted workmanship to deliver the absolute best market umbrellas, cabanas, daybeds, accessories, and custom site furnishings available to the hospitality industry. 
We've earned several ADEX honors (Awards for Design Excellence) due to our products' incredible design and quality. ADEX is the most well-established awards program for the design of products. 
Production of incredible umbrellas, daybeds, and cabanas isn't the only specialty of American Holtzkraft. We also offer refurbishment services to maintain and make site furnishings like new again. Bring us any brand's site furnishings, and we'll take care of the project, giving them a second or third life whenever possible.
American Holtzkraft market umbrellas are strong, durable, and last season after season. Our pieces consist of high-quality materials, completed by canopies made of durable textiles, multi-laminated hubs and finials, and solid brass hardware installed carefully and expertly. We rely on the strength of the hardest hardwood in North America, the Northern Ash. However, we also make other woods available, including Western Cedar and Plantation-Grown Teak.
American Holtzkraft produces a wide range of remarkable market umbrellas.
One of the award-winning umbrellas we produce is the "Incredible" Umbrella (Model #719), an 8'x10′ rectangle umbrella that offers significant shading and features a spring-loaded hub (patent-pending).
Another appealing model that we offer is the 202P. It features an 8′ rotating canopy with pultrusion ribs, and you can design this aluminum pole umbrella to feature brushed aluminum or a powder finish. The umbrella is put together so you can repair it without dragging it from its place. In all weather conditions, this model umbrella performs well. 
Branding Opportunities with American Holtzkraft
Marketing campaigns cover every aspect of a business, including its design choices. With American Holtzkraft site furnishings, you can continue branding with color choices, unified style, and even logo placement. We'll custom design your market umbrellas, and we can even create an entire theme for your company and offer you exclusive rights to the design. 
This ability to make your umbrellas to order is one of the ways that we stand out among site furnishing producers. Call us, and our team can help you design a unique theme, complete with logo placement, if you so choose. 
Our fabric choices are available in all sorts of patterns, and you can add valances, panels, trims, and more. We even offer thatched umbrella options. We use Sunbrella fabrics, meant to withstand exposure in all weather conditions. Whatever choice you make, it will resist fading, staining, mildewing, molding, and tearing.
Are you seeking the perfect outdoor hotel/resort umbrellas in Phoenix, Arizona? American Holtzkraft offers superior site furnishings for venues throughout the continental US. Count on us to deliver the style and model of site furnishings that best suit your venue. For more info, contact us today by email or phone at [email protected] or (570) 539-8945, respectively.