Outdoor Hotel / Resort Umbrellas San Francisco, California
American Holtzkraft produces outdoor hotel / resort umbrellas for businesses in San Francisco, California, and beyond. Our customers are our focus, so we prioritize safety and satisfaction. These efforts regularly earn us repeat customers, and we strive to satisfy them with every site furnishing supplied.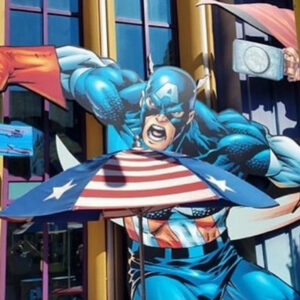 Headquartered in Mount Pleasant Mills, PA, American Holtzkraft is a small, female-owned business established in 1985. We use resources from the local area, natural and human, to create well-designed, visually appealing, and long-lasting market umbrellas, cabanas, daybeds, and other custom site furnishings for businesses throughout the hospitality sector.
Our footprint stretches worldwide, meeting the needs of theme parks, restaurants, resorts, cruise ships, country clubs, theme parks, water parks, and other hospitality companies. 
Northern Ash hardwoods, Western Cedar, or Plantation-Grown Teak are the wood options available for market umbrellas, or the pole may be aluminum. Other materials we employ include durable, marine-grade textiles; multi-laminated hubs and finials; and solid brass hardware.
Characteristics of an American Holtzkraft Market Umbrella
Wood umbrella poles are slow-dried with a kiln and then sealed with several layers of finish in the shade you choose (teak, natural, mahogany, Stonehenge gray, whitewash, black enamel, or white enamel). The pole will also have an aluminum flush pole guard. These measures protect the wood from swelling and warping even when exposed to the elements. 
The hub on the market umbrella offers further strength to keep the umbrella in place and functioning in all conditions. An umbrella consists of a canopy and a pole, so we use solid brass brackets to connect the fabric, ensuring that the installation is appropriate and won't reduce the life of the material with regular use.
Ordering Concerns
Knowing the right size and shape of a market umbrella for your space is essential. You won't want to overwhelm the area, and you want to supply sufficient shade. 
The size of the umbrella refers to how wide the canopy is from tip to tip, not the height of the pole. When estimating your needs, measure the space that needs to be shaded and add 2' of additional space to each side to ensure that shade remains as the sun moves through the sky.
Market Umbrella Sizes and Uses
6' market umbrellas – suggested for small bistro tables up to 30" in diameter

8' market umbrellas – suggested for 4-person seating, including a 48" wide table or one chaise lounge

9' market umbrellas – suggested for 4-6 person dining areas like tables up to 54" wide

10' market umbrellas – suggested for 6-person tables up to 62" in diameter or two chaise lounges

11' market umbrellas – suggested for tables up to 84" in diameter that seat 8-14 guests

12'+ market umbrellas – suggested for large seating spaces and pools
American Holtzkraft is a quality company that produces quality site furnishings, and our reputation reflects these truths. Order wind-resilient market umbrellas, lighted market umbrellas, custom site furnishings, and more from us. You won't be disappointed.
We also provide refurbishment services – for our own pieces and those produced by other companies. This service saves money and lowers your carbon footprint.
American Holtzkraft provides outdoor hotel / resort umbrellas to clients in San Francisco, California, and elsewhere. Familiarize yourself with our products by checking out our online catalog, and call (570) 539-8945 if you want to pose a question or place an order.