Outdoor Hotel / Resort Umbrellas Tucson, Arizona
Reach out to American Holtzkraft to discover top-notch outdoor hotel / resort umbrellas in Tucson, Arizona. We can also supply refurbishment services alongside cabanas, daybeds, and other custom-designed site furnishings.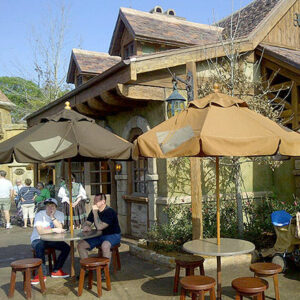 American Holtzkraft is the product of an ingenious idea to make market umbrellas function better and last longer. For nearly 40 years, we have served the hospitality industry with a clear commitment to safety and customer service. Owned by women, with products made right here in the US, we have a global footprint and uncompromising quality.
Highlights of American Holtzkraft Products and Processes:
Top-shelf level market umbrellas, cabanas, daybeds, and other made-to-order site furnishings
Innovative designs for long-lasting and weather-resilient commercial umbrellas
Hand-crafted by the artisans of the local Pennsylvania Dutch population
Composition of wooden poles primarily of Northern Ash hardwoods, the hardest of the North American hardwoods
Composition of canopies featuring UV-resistant fabrics in a wide range of colors, designs, and textures with client-specified pleating, trims, valances, and stitching.
Square, rectangle, decagon, and octagon (round) shapes
Logo design and placement on canopy
Ordering Resort-Style Umbrellas
Make the most of your investment in commercial umbrellas by leveraging the expertise of our staff here at American Holtzkraft. Our experience and practices allow us to ask the right questions and lead clients to the most appropriate designs. We can even provide exclusive designs that only your company can order.
While considering the umbrella design, ensure the layout and number of pieces ordered work. This is another area where we can be of assistance.
Our materials and construction methods create lasting results. The market umbrellas we offer for sale resist damage from use and exposure. Corrosion, warping, and other damage can be avoided by choosing American Holtzkraft. Our products are easy to care for and will last for years.
At the end of your umbrellas' lives, we can resurrect them with refurbishment services. Inspection, repair, refurbishment, and reupholstery will make our products and those of our competition just like new, saving you money and providing sustainable solutions.
Wood or aluminum poles are available here at American Holtzkraft. Wooden poles are usually Northern Ash, but you can choose other timbers. When you need to move the market umbrellas often, choose aluminum.
Safety comes first with American Holtzkraft market umbrellas. The bases and stanchions that we provide can cater to nearly every environment. Contact our team to ensure that the ones you choose fit within the area where you'll be using them.
We at American Holtzkraft are known for our commitment to customer satisfaction. Mistakes may happen, but they don't define us. How we respond to them does. We promise satisfaction, and that's what we deliver.
Customers call on us for refurbishment services beyond the umbrellas and other site furnishings we create. Additionally, our Florida customers book SAM visits to perfect the SAFETY, AESTHETIC, AND MAINTENANCE features of their outdoor spaces.
American Holtzkraft is the foremost provider of outdoor hotel / resort umbrellas in Tucson, Arizona, and beyond. For style, pricing, durability, safety, and customization, call us at (570) 539-8945 or email [email protected]. We offer a world of options, as you can see in our online catalog and project gallery.