Pagoda Outdoor Patio Umbrellas
Theme parks worldwide benefit from the pagoda outdoor patio umbrellas designed, produced, and sold by American Holtzkraft. We bring fun, comfort, and durability to your inventory of site furnishings.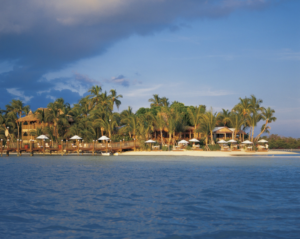 From theme parks to hotels, every hospitality endeavor can benefit from the quality and customized aesthetic of our market umbrellas. From service to design, you won't be disappointed. We provide 100% customer satisfaction always.
The Theme Park Collection of Pagoda Umbrellas
The pagoda umbrella is the perfect replacement for old-fashioned aluminum umbrellas. It can create a festive setting for theme parks that will set the stage to meet your patrons' expectations. The quality and design of our umbrellas include unique features that will keep the fabric taut while open.
Other Market Umbrella Options
Within our catalog, we include much more than pagoda umbrellas. We also offer market umbrellas, daybeds, cabanas, and other site furnishings, and you can choose from a range of sizes, shapes, and canopy design options.
Start planning your order by measuring the square footage of the area you need to shade. We're able to assist as you set the layout, estimate the number of required umbrellas, and even design the umbrella itself.
Extending the market umbrella two feet on all sides beyond the area you need to shade will allow you to keep the space shaded all day long.
We personalize furnishings for all brands and purposes. You can add a logo, select a design that works with your business's objectives, and ensure that your market umbrella fits within the area's aesthetic.
All Hospitality Venues Should Consider American Holtzkraft
American Holtzkraft originated in 1985 as part of an effort to promote the safety and functionality of market umbrellas. We're headquartered in Mount Pleasant Mills, PA.
In the local area, we leverage the craftsmanship of the local Pennsylvania Dutch populace and the locally grown Northern Ash hardwoods, the strongest hardwood in North America. Our market umbrellas are now considered the standard of umbrella excellence.
The Pieces That Make Market Umbrellas
American Holtzkraft provides the choice of aluminum or wooden poles, and we produce market umbrellas in a range of shapes, including decagon, octagon (round), rectangle, and square shapes.
The wooden pole umbrellas consist of slow-dried, multi-finished Northern Ash hardwood in either teak, natural, mahogany, Stonehenge gray, whitewash, black enamel, or white enamel finishes. The processes we use to prepare the wooden poles make them highly stable with protection against warpage or breaking. The aluminum pole is also incredibly strong.
These and the options we provide concerning canopy design create a space for customers to personalize market umbrellas for all businesses. You can choose the color, texture, pattern, stitching, pleating, and logo placement on your canopy.
American Holtzkraft umbrellas have strength and durability, even against the wind. Our umbrellas allow for full rotation and dual venting, making the market umbrellas able to stand against 74.5 mph winds without damage during wind tunnel testing.
American Holtzkraft offers pagoda-style umbrellas, outdoor patio umbrellas, and custom options for market umbrellas. Interested? Learn more by calling (570) 539-8945.