Patio Umbrella Sizes
Hospitality venues find patio umbrella pieces of all sizes and shapes here at American Holtzkraft. We make top-of-the-line custom site furnishings and provide 100% customer satisfaction. Join the ranks of some of the top resorts, theme parks, water parks, country clubs, cruise lines, and other venues by purchasing market umbrellas, cabanas, daybeds, and more from the specialists at American Holtzkraft.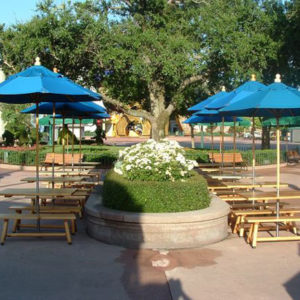 American Holtzkraft clients span the globe, and we strive to provide each client with the exact pieces required in appearance and performance.
Personalized American Holtzkraft Site Furnishings
The first needs that you should consider when planning an American Holtzkraft purchase involve the purpose of site furnishings. We offer many sizes and shapes to suit all sorts of events and venues. The shapes of market umbrellas available include octagon (round), decagon, square, and rectangle to mirror all types of settings and gathering areas. To ensure that you order the right size, shape, and the number of commercial umbrellas, allow our team to help with an informed and expertly designed layout.
While determining the size of umbrella to buy, remember that two feet of extra coverage will provide an appropriate shield from the sun's glare as it moves from east to west throughout the day.
In addition to size and shape, our market umbrellas can be customized according to all of the following features:
Color
Design
Logo
Pleating
Stitching
The Story of American Holtzkraft
Operating out of Mount Pleasant Mills and leveraging the regional Northern Ash forests and Pennsylvania Dutch craftsmanship, American Holtzkraft began as a small, female-owned business in 1985 and has developed a world-renowned reputation for quality, strength, customization, and value.
The safety of our systems is of utmost importance. Our bases and stabilization systems are solid, and we no longer produce cantilever market umbrellas because of the dangers posed.
Our customer service is also a top priority. While we strive to produce the best site furnishings, mistakes do occur. When they do, we go above and beyond to provide satisfaction.
The Making of a Market Umbrella
Market umbrellas for patios, decks, greens, beaches, and sidewalks are primarily made the same way, with a few custom options.
Begin by determining the poles needed to support your market umbrellas' canopies. We offer aluminum and wooden poles, with most of our wooden poles being made of the same wood as baseball bats, Northern Ash hardwoods.
The strength of Northern Ash hardwoods is made even stronger with the protection of an aluminum pole flush guard and the preparation methods. First, the hardwood is treated in a kiln and then coated with several layers of marine-grade sealant and finished in the shade of your choice (teak, natural, mahogany, Stonehenge gray whitewash, black enamel, and white enamel). Other woods we offer include Plantation-Grown Teak and Western Cedar.
Our aluminum poles are similarly strong and resistant to corrosion, warping, or breakage. They're also available in several different finishes.
American Holtzkraft market umbrellas are known for their strength when up against winds. Our patented designs, including a fully rotating, dual-vented canopy, enable our umbrellas to stand amidst 74.5 mph winds before any damage.
If you're searching for quality, durable, and custom patio umbrella options of all sizes, call American Holtzkraft at (570) 539-8945.