Umbrella Manufacturing Companies
If you're looking for the best among commercial umbrella manufacturing companies, stop searching; you've found it with American Holtzkraft. We craft pieces that are durable, fully protective, and custom-designed. Hospitality venues of all stripes can protect guests from sun exposure, heat, and precipitation with the umbrellas we create. The quality that we produce relies upon craftsmanship, choice materials, and ingenious design.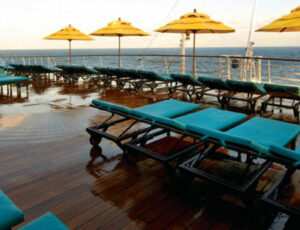 We invite theme parks, water parks, restaurants, hotels, resorts, restaurants, cruise lines, and other hospitality event spaces to rely on us for outstanding site furnishings.
About American Holtzkraft
American Holtzkraft, founded in 1985, is a female-owned small business that produces visually stunning, masterfully crafted, and versatilely functioning market umbrellas as well as cabanas, daybeds, and other site furnishings. The stellar craftsmanship of the area's Pennsylvania Dutch community along with locally sourced Northern Ash hardwoods and our own creative designs combine for world-class results.
The American Holttzkraft client returns again and again due to the dedicated customer service and incredible site furnishings that we provide. We do everything possible to ensure 100% customer satisfaction.
Purposes Served by Quality Market Umbrellas
Outdoor relaxation, dining, and events require market umbrellas for comfort and aesthetic positioning. The furnishings that we craft offer a sense of quality, unified visual appeal, and protection from exposure in a form that lasts far longer, is easier maintained, and projects greater quality than those of our competition.
The materials integrated into our designs are thoughtfully chosen in light of the environmental exposure they'll endure during use, so marine conditions, wind, rain, cold, and heat have less impact than they otherwise would.
The team here at American Holtzkraft is empowered and knowledgeable, ready to help as you select the design that will most meet your event space's needs.
Commercial umbrellas that we manufacture consist of aluminum or wooden poles. Wooden poles are generally made of Northern Ash hardwoods, the hardest of the hardwoods produced in North America; although, we also offer Western Cedar and Plantation-Grown Teak options. The hardwood that you select is slow-dried via kiln, sealed with marine-grade glue, and finished with multiple layers of your choice of finish (teak, natural, mahogany, Stonehenge gray, whitewash, black enamel, or white enamel).
Aluminum poles can come in either brushed or powder finishes.
Beyond the pole choice, clients can also select particular features – thatch, lighted, rotating, double-vented, and more. In fact, we have seven different patents for the unique innovations that we offer.
Branding is a particular benefit that we can provide beyond protection and design anchoring. From the canopy's color and pleating design to a literal logo screen printed on the valance, your market umbrellas can become an integral part of your company's branding campaign.
Investing in the quality market umbrellas that we provide is quite beneficial. In addition to the visual appeal of our work, the products are easily repaired in-field, maintained, and modified.
The absolute best market umbrellas come from American Holtzkraft. Even high winds cause limited damage to our furnishings. Wind tunnel tests have demonstrated that market umbrellas with a rotating canopy and dual venting withstand winds up to 74.5 mph before being damaged.
Further safety measures that we offer include identifying and supplying the best stabilization measures for the model and environment you face.
American Holtzkraft leads the market of umbrella manufacturing companies. We make quality cabanas, daybeds, accessories, and other custom site furnishings as well. Learn more by reaching out today at (570) 539-8945.